I've only ever driven in Europe once before, so driving off the ferry in Dunkirk and setting off for the Belgian border had me chanting a specific 'right' themed mantra. Luckily, the brain soon adapts to new surroundings and before I knew it I was happily cruising down the auto-routes and country roads. Our friends Tom and Alice invited us to stay for a few nights and so we headed to their digs in Wingene.
Tom – being a connoisseur of the finest Belgian beers, of course had some excellent recommendations to make. With the Perseid meteor shower blazing overhead we spent our evenings in the garden barbequeing and reminiscing late into the night.
Alice (a long-term resident of Brussels) was keen to show us the local landmarks, which include a collection of urinating statues. Legend has it that a small boy managed to frustrate an invading force's war plans by wetting the fuses of their dynamite stash. This in turn immortalised the young boy as the city's 'Manneken Pis'.
We also got to visit the Atomium, a vast structure commissioned for the world fair of '58. Built to resemble the atomic structure of iron, this unique building links exhibition spheres with escalators forming the bonds.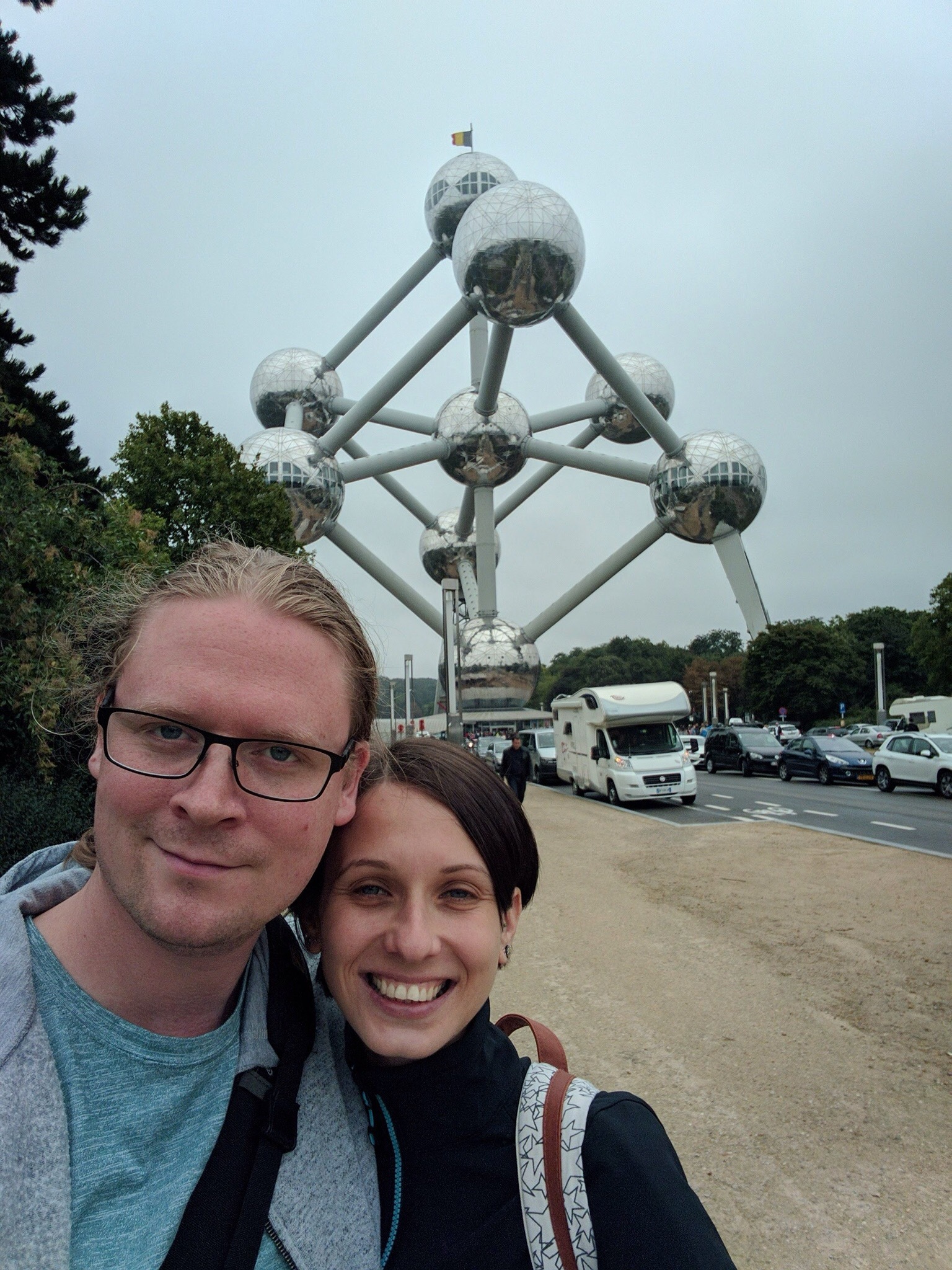 Opposite the Atomium, modern art collections sit in an impressive art deco museum which faces down the mall.
We also got to visit Ghent during our stay. While Brussels reminded me in some ways of London with its frenetic city life, bustling tube stations and hordes of tourists (ourselves included!); Gent reminded me more of Oxford with its old and impressive churches overlooking the river, while a young and vibrant student population fill the cafes and bars. That evening we were taken to the Amedeus rib house for dinner. With ribs and baked potato essentially the only item on the menu there's no compromise in quality. When almost full to bursting after clearing my plate, a waiter came over to offer unlimited extra ribs (and potato). Result!