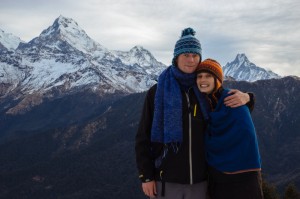 Hugh Coles and Nicole Pirrie are travelling around India and South-East Asia.
Hugh has previously worked in the IT sector and Nicole has been a Secondary School Teacher. We both feel it's time to see some of the world.
We hope to keep you all entertained with tales of our exploits and adventures as we progress through India, Nepal, Thailand, Laos, Vietnam, Cambodia and Malaysia.
Please feel free to leave us comments and we will try to keep the blog and photo-map as up to date as we can.