Just outside of Luang Prabang lie the Kouangxi Waterfalls, which reside inside a nature park thick with jungle.
We caught a rickshaw to the site and asked the driver to wait while we explored the area. The path took us alongside the river, stopping first at a beautiful, smaller set of falls which poured into a plunge pool. A thick canopy cast light down in beams and I was filled with awe as to just how tranquil the area was.
After stopping to soak up the atmosphere and rest from the tropical heat, we carried on up the path to the main falls. Water cascaded down from a stepped cliff and sent a fine mist into the air.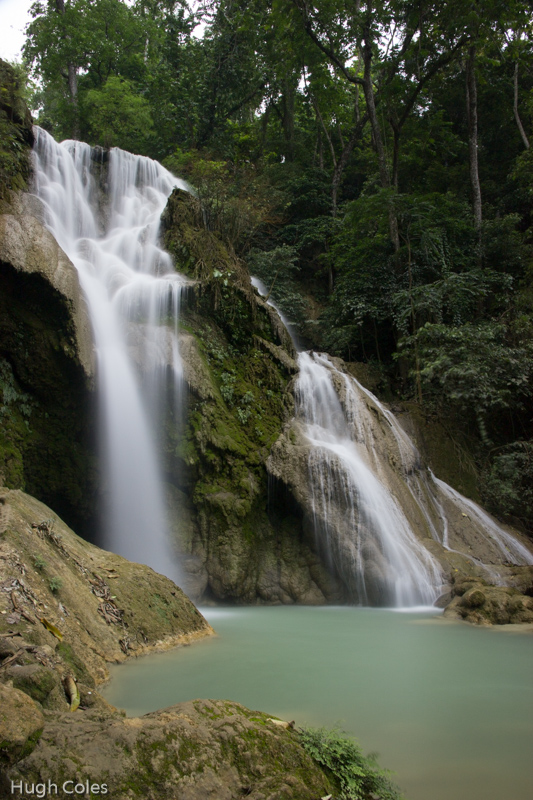 To the side of the falls was a steep ascent which led almost vertically up to the top of the falls. Feeling adventurous we began the climb and were heavily rewarded by another stunning scene at the top, where we could see for miles, out over the park.