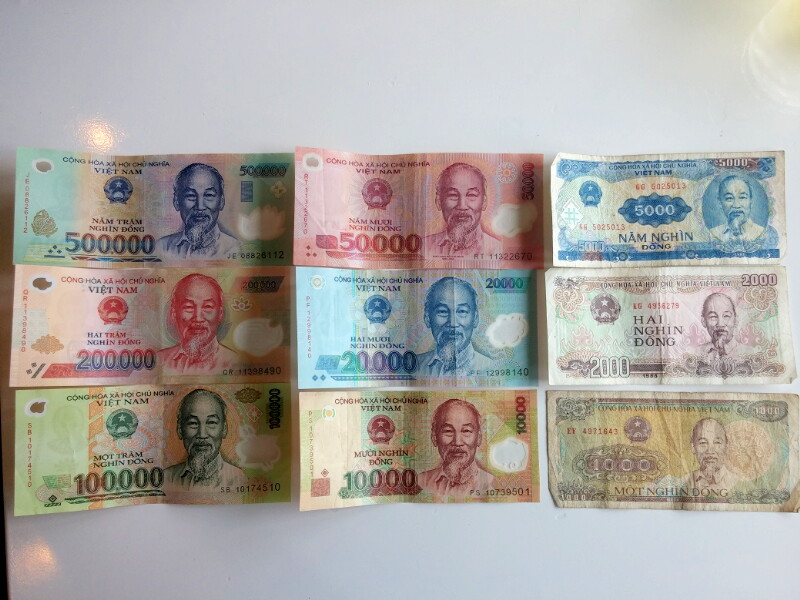 The Dong currently stands at 35,000 to a pound. Therefore it is fairly typical to withdraw 2,000,000 (the maximum allowed) from a cashpoint when we run low!
Denominations higher than 5000 are made from a polymer rather than cotton, and have a small window in each note. Every note features the face of uncle Ho, and the reverse shows a selection of national monuments and rural scenes.
I much prefer the plastic notes as they stay clean, don't really break, and just feel nicer than the older sort. I'm looking forward to 2016 when we start getting plastic notes in the UK.