Travelling east from Hanoi we arrived in Ha Long Bay where we chartered a boat to take us on a tour. The boat weaved in and out of a few of the many hundred limestone karsts which give the bay it's Unesco World Heritage status and distinctive look. It was quite overcast, so the waters were not as emerald as the postcards like to show but the area was stunning nonetheless.
The boat was functional, and lacked the romance of the traditional junk boats of which we saw very few. I think that they are reserved for the tourists with the most money to splash. Still, we got to spend an afternoon passing between the towering cliffs and alighted for a quick tour of a massive cave within one of the karsts.
Setting off from the cave, we continued past small fishing boats and further into the maze of limestone rocks. There are so many karsts, that there is barely any tide, even though the bay faces out into the sea. As luck would have it a huge bird of prey flew past and I managed to get a shot in, capturing it mid-flight. Then, before we knew it, we were pulling into the small wharf at the top of Cat Ba island- where we planned to spend the next few days.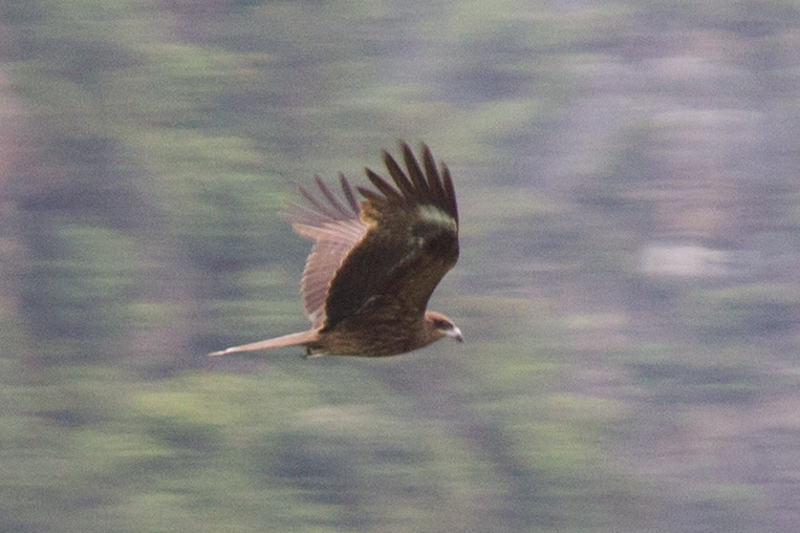 Travelling through Cat Ba was like reliving the first time I watched Jurassic Park as a child. Rolling hills thick with forest surrounded us on all sides, and a single road cut through this unspoiled terrain. Buffalo would call in the distance, and we took to calling them triceratops just for fun. Nicole and I hired a motorcycle and set off into the core of the island. The frenzied sound of crickets and cicadas surrounded us at all times.
Take a look at the photosphere below, you can click around it to see all around!
From one of the nearby jetties we hired a kayak for a day, and took to the waters, paddling through the floating village just off the coast. Residents would look up as we passed and throw us a wave or a smile, and dogs would run up and down the interlinked flotillas as their masters prepared for, or cleaned up from the fishing expeditions that left in dirty motorboats or traditional wooden boats.
On the island we made friends with a couple who were visiting from California. Erik and Diana had arrived with climbing ropes and were determined to conquer the local rock climbs- for which Cat Ba is famous, and to also try a sport called deep water soloing. The idea is to climb up one of the limestone karsts without ropes, and when suitably high, throw yourself away from the cliff and into the deep water below. They kindly offered to take us along, but as neither of us particularly like heights we decided to enjoy their company along with dinner and beer instead.